Client Attic Conversion Kerry Cork or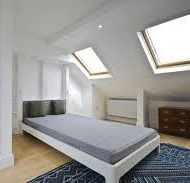 Everyone runs out of storage or living space. Attic conversions are a really great way to combat this issue, which doesn't involve all the hassle that relocating has attached i.e. legal fees, stamp duty, new mortgages, etc. The great news is most homes out there can accommodate an attic extension, so it's a realistic option for almost every homeowner.
The Benefits of Attic Conversions
Increase Space
The most obvious reason for an attic conversion and one I've already touched on is increased space. One thing we hear again and again from our customers is how surprised they are on the amount of space that is actually in the attic. A well-planned conversion can improve the amount of space you have and also create further benefits such as additional storage underneath the new stairs.
Add Light to your house and improve your views.
For me this benefit trumps adding space. Until you have your attic converted you don't realize the amount of light which you gain from an attic conversion. Converting your attic may in fact change the entire feel of a house from a dark cramped house to an open spacious home. Also, the views you can gain can be astonishing with no obstacles in your way such as bordering houses you have a much further line of vision.
Adding Value to your House
Not only are you improving your home but youre investing in a personal asset. This can have great returns and really help to increase the value of your house. A converted attic can be a real selling point of a house. Of course the value added is based on the premises and what customers are looking for but who out there buying a home wouldn't want greater living space.