W.A.W.C. Specialist Plastering and Traditional Masonry Contractors and Lime Rendering contractors in Ireland.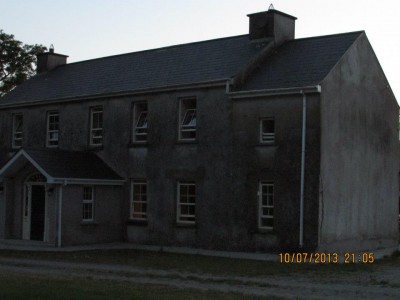 W.A.W.C. is small company that specialises in working with Lime Mortars. We have the experience of generations of working with lime mortar. We use Natural Hydraulic Lime and Lime Putty in our mortars.
With our combined experience of lime mortars together with our extensive technical training we offer an unrivaled service which is transferred directly to our work. We offer consistently high quality mortars using the best ingredients and are always applied following best practice guidelines. The result of this is high quality finishes with no failure and a happy client every time.
SOME OF OUR SERVICES INCLUDE:
External Lime render with a choice of finishes
Internal lime plaster with a choice of finishes
Repairs to historic plasters and moldings
Lime wash
Lime pointing
Plaster mouldings both internal and external
Traditional stonework with lime mortar
Stone repair and indenting service
Masonry consolidation and stabilisation
Lime grouting
Limecrete flooring
Polished Plastering
Stone replacement/carving
Lime Mortar Stone and Brick Pointing
W.A.W.C. work nationwide. We have based our success on working in an efficient and safe manner with quality workmanship being our goal.
Lime Mortar Render should be

PERFORMANCE IN USE

The hardened mortar should be:
Adequate vapour permeability
Appropriate degree of capillarity for the proposed use
Absorption rate not significantly greater than the host substrate
An elasticity that reflects the built condition and scale of the works
Sufficient tensile strength to suit the construction requirements
Suit the construction requirements
A bond strength sufficient to achieve a good wind and water-tight bond, never greater than the host masonry.
EASE OF USE

The mortar should: be

Workable when fresh to allow the work to be undertaken correctly

Remain workable for a sufficient length of time to allow appropriate finishing

Achieve an adequate degree of frost resistance at a sufficiently early age to avoid potential freeze/thaw risks.

Requirements for protection and curing should be taken into account at the specification stage.

COMPATIBILITY WITH ORIGINAL HISTORIC MATERIALS
The hardened mortar should:
Have a vapour-permeability similar to, or greater than, that of adjacent historic materials
Be visually compatible with surviving mortars and/or with the original appearance of the building
Reflect the historic integrity of the original materials and methods of construction where practical.
We travel all of Ireland applying out Lime Rendering techniques including Kerry, Cork, Tipperary and Waterford, even Galway, Mayo.