W.A.W.C. in Kerry.
W.A.W.C. Restoration & Building Services in Kerry. Quality building of Extensions, Attic Conversions, New Builds and Full Renovations in Ireland. We Provide Building Services & Tradesmen for Construction in Kerry. Building Restoration Specialists.
Contact Micheal on 087 3143-767 email wildatlanticwayconstruction@gmail.com
Log Cabin Construction Firies
W.A.W.C. in Kerry Log Cabin – Custom Build Construction We specialise in construction from foundation to handing over the keys including Site Layout, Sewers, Groundwork, Blockwork, Foundation construction, Installation of windows and doors, Roofing, electrical, plumbing, Insulation, plastering, Painting to sewer or installation of a septic system and Final Snag List. What every is needed we do
Brickwork Blockwork Stonework Contractors
Brickwork Contractors, Blockwork Contractors , Stonework Contractors W.A.W.C. specialise in Brickwork, Blockwork, Terracotta, Stonework, Promonta, Porotherm, Blockwork and Brickwork Contractors in both Kerry.
Chimney Repairs, Chimney Relining, Re-Building
W.A.W.C. have extensive experience and solved many chimney problems such as smoke problems and downdraught / updraught issues,chimney cracking and other such complaints. Clients of ours have often been given many different solutions by other chimney repair services or builders, but we were the only company who could solve their problems as we have the knowledge from nearly 20 years experience in this line of business alone. Chimney relining as-well  as offer the following services. The replacement of the chimney capping. Repair or replacement of the lead flashing that provides a seal between the chimney and the…
Restoration and Lime Render Plastering
"An Tigin Gra" Ballydevlin, Goleen, Cork Restoration and Lime Render Plastering Specialists and Traditional Stone Masonry Contractors W.A.W.C. is a company working with Lime Mortars for over 20 years. We have the experience of working with lime mortar. We use Natural Lime's renders in our mortars, so whether your project is domestic or commercial, we have a package to suit your needs. With our combined experience of lime mortars together with our extensive masonry training, we offer an unbeatable service which is transferred directly to our work. We sustain consistently high quality mortars using the best ingredients…
Roofing Contractor
W.A.W.C. Roofing in Kerry. W.A.W.C. have been roofers for over 20 years. We specialise in re-roofing and natural slate roofing work, tiling and slating of new roofs which include natural slate, fibre cement, concrete and clay tile. We are contractors for lead work for chimneys and valleys, fitting of Velux windows and general roof maintenance. We are specially suited to re-roofing and extensions. We supply an excellent, quality and reliable roofing service for Ireland. Ensuring your peace of mind a keen and competitive pricing. Contact us for quotations which will be tailored…
Chimney Rebuilds | Chimney Relining
Chimneys Repairs & Rebuilds in Kerry and Limerick W.A.W.C. Roofing Specialists offer chimney reconstruction, block or brick chimney repairs, partial chimney rebuilds, roofing repair and chimney rebuilds, and chimney rebuilds. Cracking, water leaking, element exposure, usage, time, and lack of maintenance can render your chimney structurally weakness, resulting in the need for chimney repairs or chimney rebuild. At W.A.W.C. Roofing we specialise in chimney rebuild include set-up scaffolding, tear down and disposal, as well as reconstruction of your existing chimney. The most common chimney problems are: Partial chimney rebuilds: A small chimneys…
We are W.A.W.C. a building services provider covering Stonework, Lime Render Plasterers, Blockwork, Chimney Repairs/Chimney Relining, Brickwork, Brick Paving and Restoration Contractor in Kerry.
Lime Render plastering across Ireland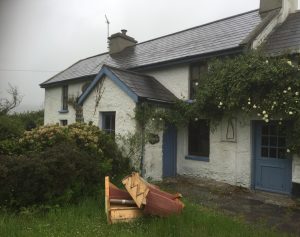 W.A.W.C. Lime Render plastering is a company dedicated to the traditional method of lime Plastering. We are the leading lime plastering company on the island of Ireland, working in all corners of the country from Kerry to Limerick, Cork, Galway, Donegal and across to Dublin, Kildare and Kilkenny even Waterford and delivering  our projects on time and within Budget.
All our work is carried out to the highest building standards. We are one of the few companies in Ireland to use Natural Lime for the traditional method of plastering including Lime Plastering, Lime Washing, Hemp Lime Plastering, Lime Pointing and Remmers Breathable insulation system.
Guaranteed Irish. We are a 100% Irish owned and run company who buy the best Irish Owned Products namely Natural Hydraulic Limes from Round Tower based in Innishannon Co. Cork, Ireland. We buy work products from local Irish owned businesses. Helping the economy in Ireland.